wagamama opens within one of the world's busiest shopping malls, The Dubai Mall.
Located in the Star Atrium and within walking distance to renowned tourist attractions, the Burj Khalifa and The Dubai Fountain, the restaurant is modern in design and features the same concept as London's flagship branch in Covent Garden, with trademark minimalist communal dining tables. Seating 150 customers the venue spans more than 4,000 square feet including an extended outside terrace.
The opening signifies the wider expansion plan of RMAL Hospitality, the franchise partner for the brand, to deliver world-class experiences to the UAE residents and visitors. It brings the number of wagamama locations across the UAE to five, with two more in development for 2018. The first wagamama restaurant opened at Crowne Plaza on Sheikh Zayed Road followed by the Greens, Jumeirah Beach Residence and Palm Jumeirah in 2004, 2007 and 2015 respectively.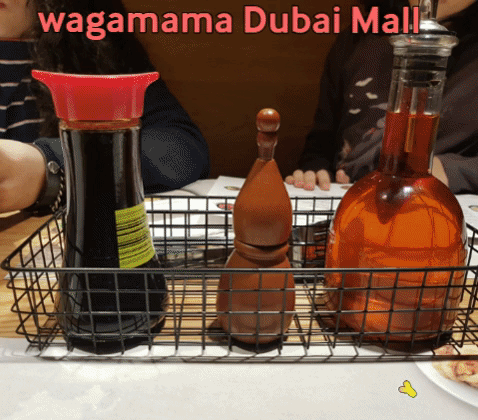 Customers can enjoy signature dishes inspired by the brand's positive eating philosophy, offering fresh food cooked to order in a centralized open kitchen. The menu includes all of wagamama's iconic main dishes such as chicken katsu curry, ramen noodles, and donburi bowls; and signature sides such as gyozas, chili squid and Hirata buns alongside an extensive choice of fresh juices, mocktails, and desserts. Kids will also enjoy mini versions of these classic dishes including Coconino and natural fruit ice lollies in a fun and colorful menu.
Elias Madbak, Director of Operations at RMAL Hospitality, the franchise partner for the brand in the UAE remarked: "Today's official opening is a significant milestone for RMAL and wagamama. We are excited to be at the iconic Dubai Mall."
Mandeep Sandhu, Group PR and Marketing Manager of RMAL Hospitality, the franchise partner for the brand in the UAE added: "We are elated to launch wagamama's flagship restaurant at this iconic location, bringing this lively brand and it's fresh Asian-inspired cuisine to a wider, local audience."