17 countries, 62 teams and 450 gymnasts in the 2nd edition of International Rhythmic Gymnastics Competition in association with Dubai Sports Council…
DuGym Rhythmic Gymnastics (RG), UAE's first club of its sort hosted GCC's biggest ever International Rhythmic Gymnastics competition from 7th to  9th December 2017. The event took place at Dubai Al Manara Sports Club in association with the prestigious Dubai Sports Council (DSC).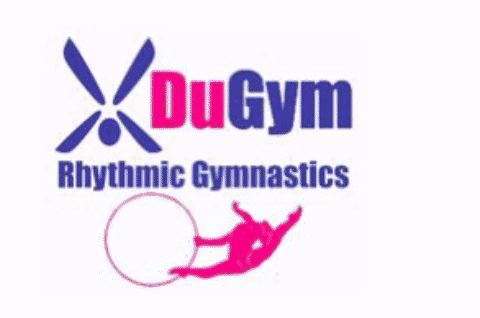 Being the most anticipated gymnastics event of the year; competitions were held at an individual and group level. Participants displayed their skills which includedFreeHandd, Rope, Ball, Hoop; as well as styles of their choice; and were judged by the legendary and only individual rhythmic gymnast in history to win two Olympic all-around gold medals; Evgenia Kanaeva. A highlight of the competition was a special Master Class arranged with Salome Pazhava – all-round bronze medallist at the FIG World Cup series, in 2016.
The competition had in store a display of mesmerizing acts in Rhythmic Gymnastics put together by gymnasts from several parts of the world. Participating countries included Australia, Ukraine, Kazakhstan, Malaysia, USA, Finland, Armenia, Uzbekistan, Georgia, Russia, Bulgaria, Poland, Singapore, Turkey, Kuwait, South Africa and UAE.  Along with Evgenia Kanaeva, DuGym's director and head coach; Angel Ilgaz were also on the panel of its esteemed judges. DuGym RG and Dubai Sports Council extended an invitation to city's sports enthusiasts to become witnesses of glittering history in the making.
Speaking about the competition, director and head coach of DuGym RG, Angel Ilgaz said; "Rhythmic Gymnastics is an aesthetic amalgamation of sports and art. An Olympic sport of international stature, we at DuGym RG thought that it was essential to create a platform where not just our home-groomed gymnasts but participants from world over would be able to display their competitive form. The debut chapter of this event witnessed stupendous success. To keep the momentum going; this year's competition was organized at a grander level with world renowned panel of judges and an increased number of international participants."
For further details please visit www.dugymcup.com